events I took part in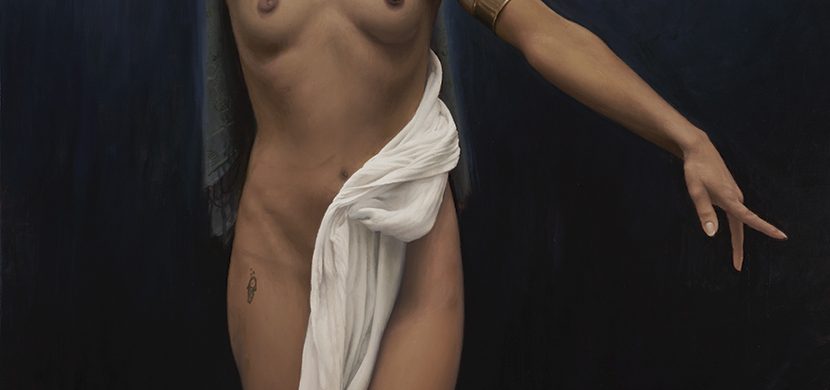 Works from the 16th International ARC Salon Exhibition will participate in an auction by Sotheby's NY.
The bidding will take place throughout the duration of the show, July 14 – July 24, 2023, while the exhibition as a whole is on view at Sotheby's NY, 1334 York Ave., New York City.

Video of the oil painting : "Delving into the seas within"_applying Gold Leaf & presentation ( censored)
Video de la pintura al oleo "El Oceano interior tras la superficial mutabilidad"_ Poniendo Pan de Oro MºCarmen Veiga

Un sincero adiós a Jose Manuel Infiesta
El mismo dia de la celebración de la ceremonia oficial de premios del 15º Certamen Internacional del Salón ARC, en el Museo MEAM ( Barcelona) junto a su 11º Certamen Internacional Fgurativas , me enteraba de la muerte del Fundador, Director del Museo MEAM y Creador del concurso Internacional de Arte "Figurativas". Sin duda es un momento triste e inesperado.
Quería dejar testimonio de lo mucho que su dedicación ha significado para el panorama internacional de la pintura y la escultura figurativa ( realista o representativa). Su trabajo ha creado un movimiento, un punto de encuentro y un estímulo para todo artista plástico en la actualidad. Y no siendo esto ya suficiente, nos ha dejado un Museo espléndido, un lugar de referencia desde el que poder disfrutar de su legado y ver crecer el interés y el disfrute por el arte figurativo.
Personalmente le agradezco todo su apoyo y el haber respaldado mi trabajo cuando hubiese sido necesario. Enormemente agradecido, mi aprecio es eterno.
Gracias Jose Manuel Infiesta.
Le deseo la mejor andadura a tu Museo y tu legado. Que crezca y que perdure.
Mikel Olazábal, 8 Oct 2021

"Lohengrin & Elsa", a brief view of the evolution of the oil painting.
A First Prize Award in the International Contest about Wagner´s Lohengrin Opera. A contest by Club Wagner and Meam Museum with the collaboration of the Liceu Theatre and Katharina Wagner. March of 2020. Barcelona. Spain.
Un breve visionado de ciertas fases del proceso del cuadro "Lohengrin y Elsa". Obra realizada en oleo y pan de oro.
Un Primer Premio en el Concurso Internacional sobre la Opera Lohengrin de Wagner, Marzo del 2020, por el Museo Meam y el Club Wagner con la colaboración del Teatro Liceu y Katharina Wagner en Barcelona.

Una breve mirada al proceso pictorico de Mikel Olazabal para el cuadro "La decapitación de San Juan Bautista".
Brief show of a painting moment by Mikel Olazabal for the "beheading of Saint John the Apostle".
Teófilo Moro poniendo pan de oro sobre la obra "La decapitación de San Juan bautista" de Mikel Olazábal, 150x200cm.
Teofilo Moro applying gold leaf to the painting of Mikel Olazabal, "The beheading of Saint John Apostle", 59×78'74In.

A First Prize Award in the International Contest about Wagner´s Lohengrin Opera. A contest by Club Wagner and Meam Museum with the collaboration of the Liceo Theatre in Barcelona and Katharina Wagner.
Marzo de 2020_March of 2020

Quería agradecer  con este fragmento a Mª Carmen Veiga, que muy amablemente y de forma desinteresada vino a poner Pan de Oro en el disco del fondo del cuadro.  Gracias; fue un placer verte trabajar con tanta diligencia.